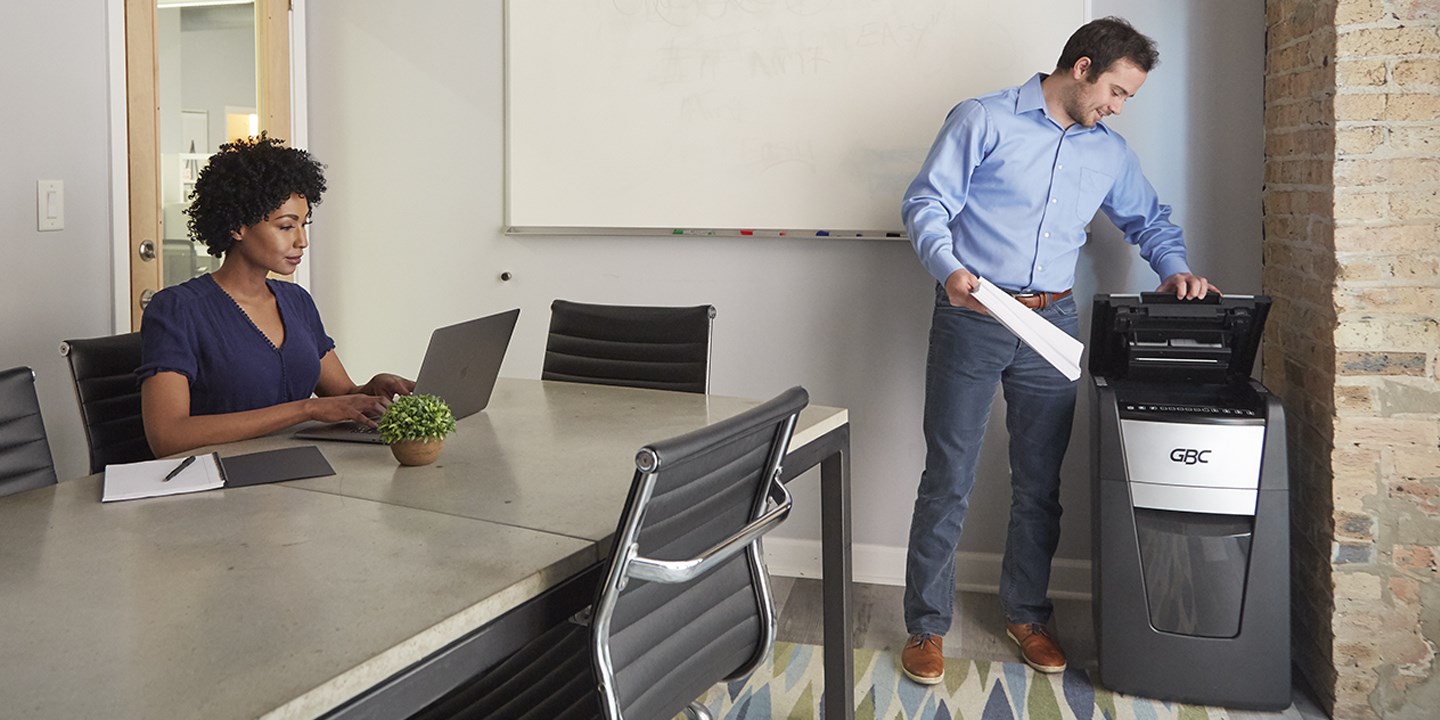 Shredding and Your Law Firm: 4 Steps to Protect Yourself and Your Clients
Protecting confidential information is a best practice but what about the files and paper you no longer need? How confident are you that personal information isn't falling into the wrong hands?
Most law firms understand the priority of confidentiality, and many have clear guidelines about how long they are required to hold onto client files. But how are you handling the information you are no longer required to hold? All it takes is a careless handwritten note and a dumpster diver to spell disaster for your firm.
Some questions you may want to ask: Are you disposing of files in a safe and secure way? What about small notes? Is your firm clearly communicating how to properly dispose of information to protect your colleagues and clients?
Consider the following to stay within best practice when it comes to paper and files that are ready to go.
Identify all forms of paper that need proper disposal: Client files are pretty straightforward when it comes to what you need to keep and what you don't, but have you thought of other confidential documents in your firm? How do you handle information like payroll documents, human resource documents, and even quick notes you may jot down on a scrap of paper while on a call that could end up in the wrong hands? Take an inventory of all paper that should be destroyed instead of thrown into the trash. Your firm and its reputation are reliant upon your diligence in protecting all data.
Know the laws that affect information: There are laws surrounding how companies in general handle their information including the US Patriot Act, Identity Theft Penalty Enhancement Act, Sarbanes-Oxley Act. One that directly impacts the legal profession is the California Consumer Privacy Act (CCPA) of 2020 which builds on California's existing "Shine the Light" law of 2005. It's designed to protect consumers, giving them a clear view of who has access to their personal information and how that personal information is being used. The CCPA applies to all private consumer data, regardless of format, including paper. When it comes to compliance, information on paper is just as important as your digital data. Learn more about why paper security is so important. 
Data breaches cost you a LOT so prevent them before they happen: Data breaches come in many shapes and sizes and include sensitive and confidential information getting into the wrong hands through the improper handling of paper. According to the Ponemon Institute's 2020 Cost of Data Breach Study, the global average for a data breach is $3.83 million and the average cost of a data breach in the United States is a whopping $8.64 million.[1] Don't let it happen to you!
Shred, shred, and shred some more! What's one of the best ways for your firm to stay safe? A stellar shredder that will ensure your business's security and compliance. Consider a CCPA compliant shredder like the GBC AutoFeed+. This line of shredders encompasses 13 leading-edge models engineered with the latest auto feed technology and features for optimum performance. AutoFeed+ shredders save you time by allowing you to stack up to 750 sheets into the feeder, close the door and let the shredder do all the work. Simply stack, shut and shred. The AutoFeed+ models are P4 or P5 Security-Rated and feature super-cross cut and micro-cut technology that shreds confidential documents, credit cards and more into unreadable particles. In addition, all larger models include a pin code lock that provides an extra layer of security to your shredded documents in shared spaces. This adds an extra layer of security even within your office. The range of models in the AutoFeed+ line offer a solution for individuals working from home all the way to a large law office with many users.
The bottom line is making sure your firm is not only in compliance with proper handling of documents and paper but disposing of them in a way that ensures the trust you've built with your clients continues now and well into the future!
[1] Ponemon Institute. Cost of Data Breach Study. 2020