Smart Air Purifiers
SKU: Z3500AP






Full Room Coverage with PureDirect Technology
Cleaner air everywhere. PureDirect technology uses two airflow streams to distribute air more comfortably. Bi-directional airflow delivers purified air more effectively throughout a room. The Z-3500 is ideal for larger spaces, producing a full-room air change up to 1,425 sq ft per hour or 713 sq ft every 30 minutes.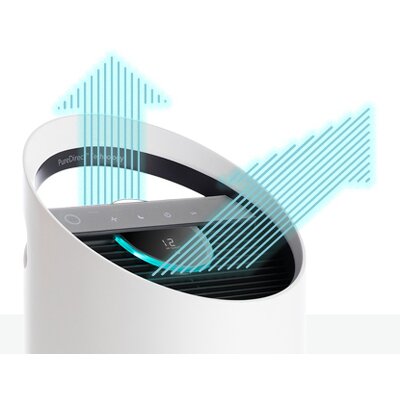 Enhanced SensorPod
Remote sensing provides detailed and accurate readings of the air quality in a room. SensorPod detects smaller particles that can be inhaled and get into your lungs and bloodstream (PM1.0, PM2.5, PM10) as well as smoke, certain VOCs (formaldehyde, paint fumes) and odors. The enhanced SensorPod takes air quality readings and communicates them back to the air purifier. A color-coded illuminated ring on the purifier communicates good, moderate, or poor air quality.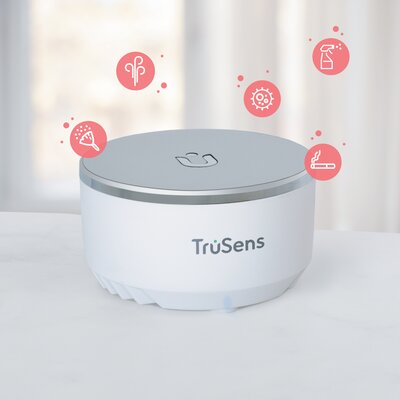 DuPont True HEPA Filtration and UV-C Light
Improve indoor air quality with 360-degree DuPont HEPA filtration combined with the power of ultraviolet (UV-C) light. The filter helps capture airborne viruses, allergens and certain VOC gases from all directions. The UV-C light reduces germs and bacteria trapped in the filter.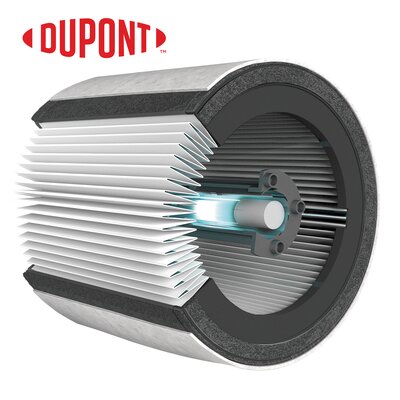 TruSens Smart App
Take control of your air from anywhere in the world. With the TruSens App, know your indoor and outdoor air quality in real-time. Track your AQI (Air Quality Index) history, set up schedule, get replacement reminders for your filter and UV-C bulb from your app. The Wi-Fi® enabled TruSens Smart Air Purifier works with Alexa voice commands.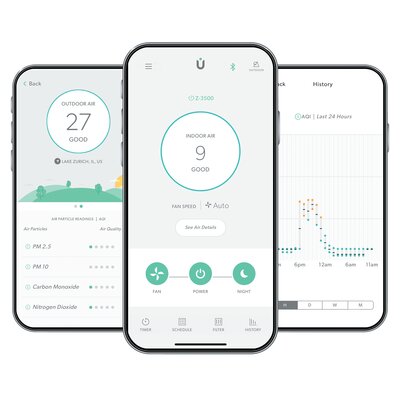 Dimensions

10 x 10 x 28 in (263 x 263 x 726 mm)

Accessories Included

Yes

Warranty

2 years

Pack Quantity

1

Detailed Color

White

Color

White, Silver

Date Indicator

Undated