INLINE PRODUCTS
Sharp understands the importance of productivity and partners with GBC to offer professional inline solutions to produce documents with results.
Streamlining production workflow and enhancing productivity with integrated inline saves time and efficiency by eliminating labor intensive, error prone manual tasks. With a robust design and high-performance components meant for tackling long job runs, inline solutions incorporate the most common punching styles to produce ready to bind documents at printer speed, all at the touch of a button.
Maximize productivity, gain more control over your production projects, realize cost savings for jobs that no longer need to be outsourced, eliminate offline , and keep pace with all of your production needs with a fully integrated and easy to use GBC solution.
SmartPunch Plus
The Sharp SmartPunch Plus is the new inline professional finishing solution for Sharp's MX-M1056 and MX-M1206 Printers.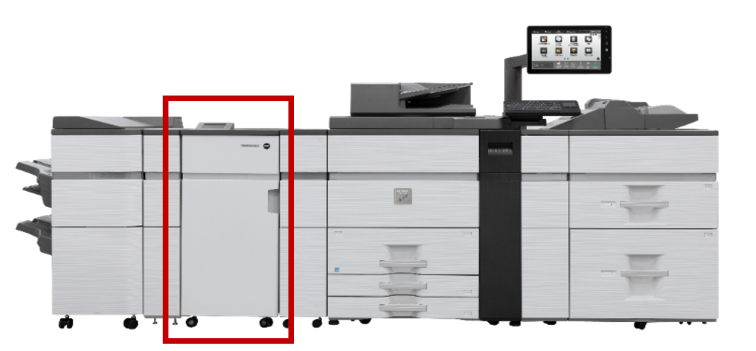 SmartPunch Pro
The GBC SmartPunch Pro system gives you the flexibility to prepare ready-to-bind documents. Enhance productivity and reduce costs by combining printing, collating and punching into one convenient step.
All equipment, related items and supplies are acquired exclusively through Sharp and their operating companies.