Increase Your Shorter Run Capabilities
Duplo solutions give your business greater possibilities and opportunities.
DFL-700 Foil/Laminator
A 2-in-1 enhancement solution. Ideal for shorter runs and variable print data jobs, the DFL-700 applies toner or polymer-based foil and single-sided lamination for an enhanced finish. You can also apply foil to both coated and uncoated paper, process longer sheet sizes and reduce your production time.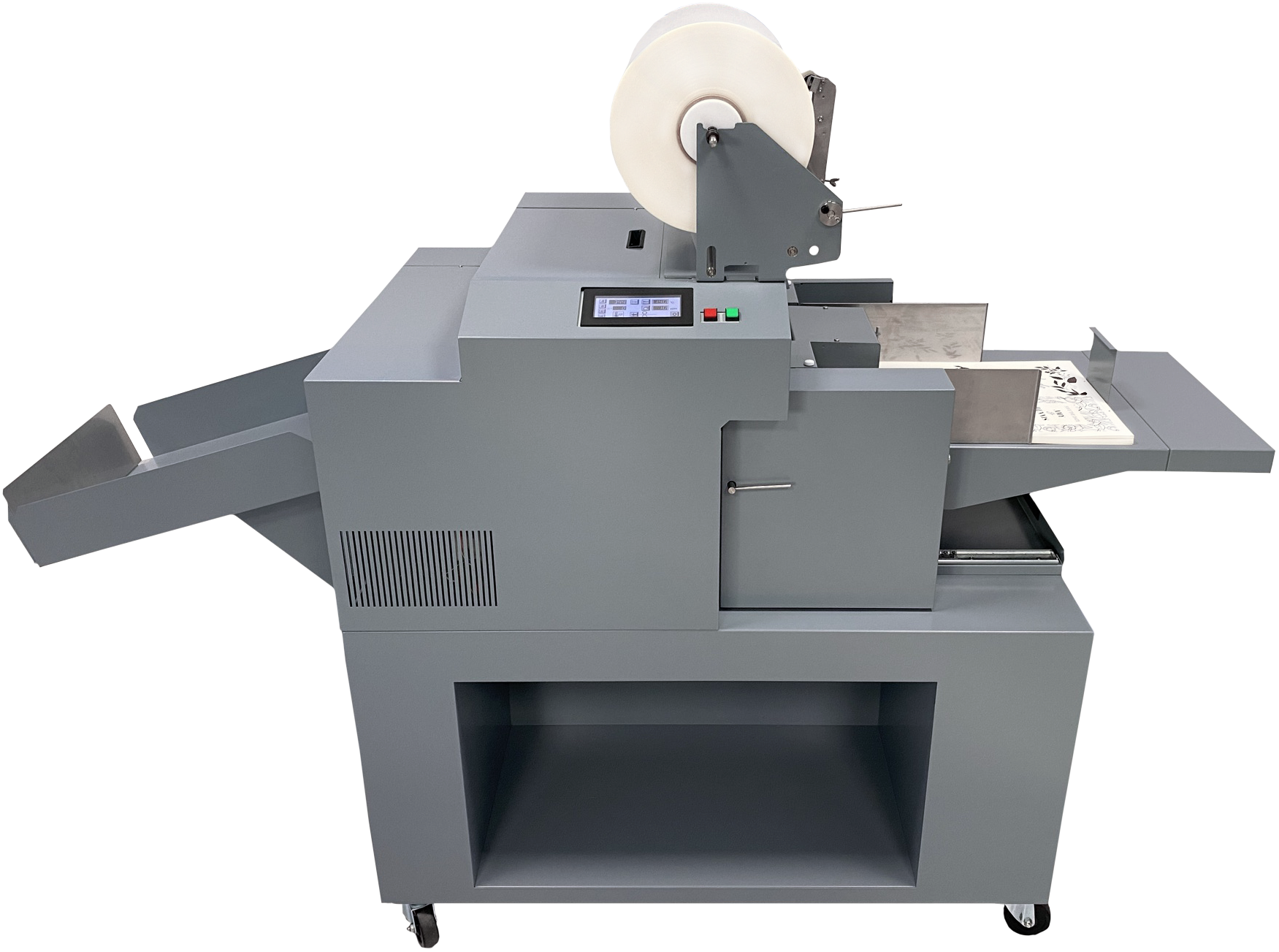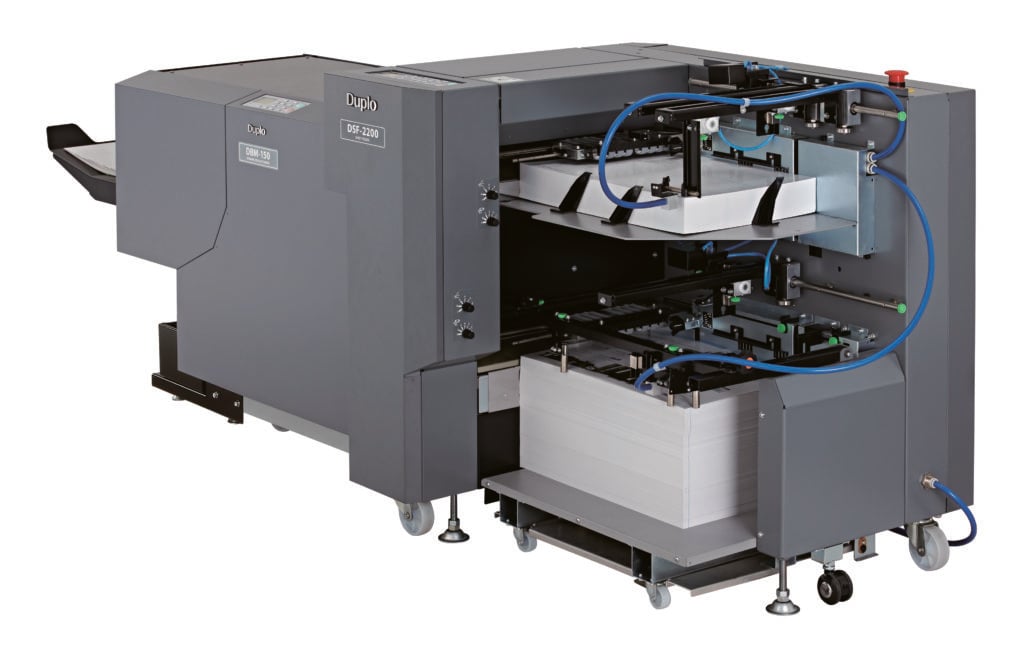 150 Digital Booklet System
Small but mighty! The 150 Digital Booklet System is a compact and cost-efficient system that integrates the stapler, folder and face trimmer into one powerful tool. With the ability to accept output from multiple sources, you can deliver a variety of professionally finished applications on demand.
DC-618 Slitter/Cutter/Creaser
A fully automated, all-in-one finishing solution that helps you cut job costs and save time. With its ability to slit/cut/crease and perforate digitally printed applications in a single pass, the DC-618 delivers full-bleed applications at up to 23 sheets per minute.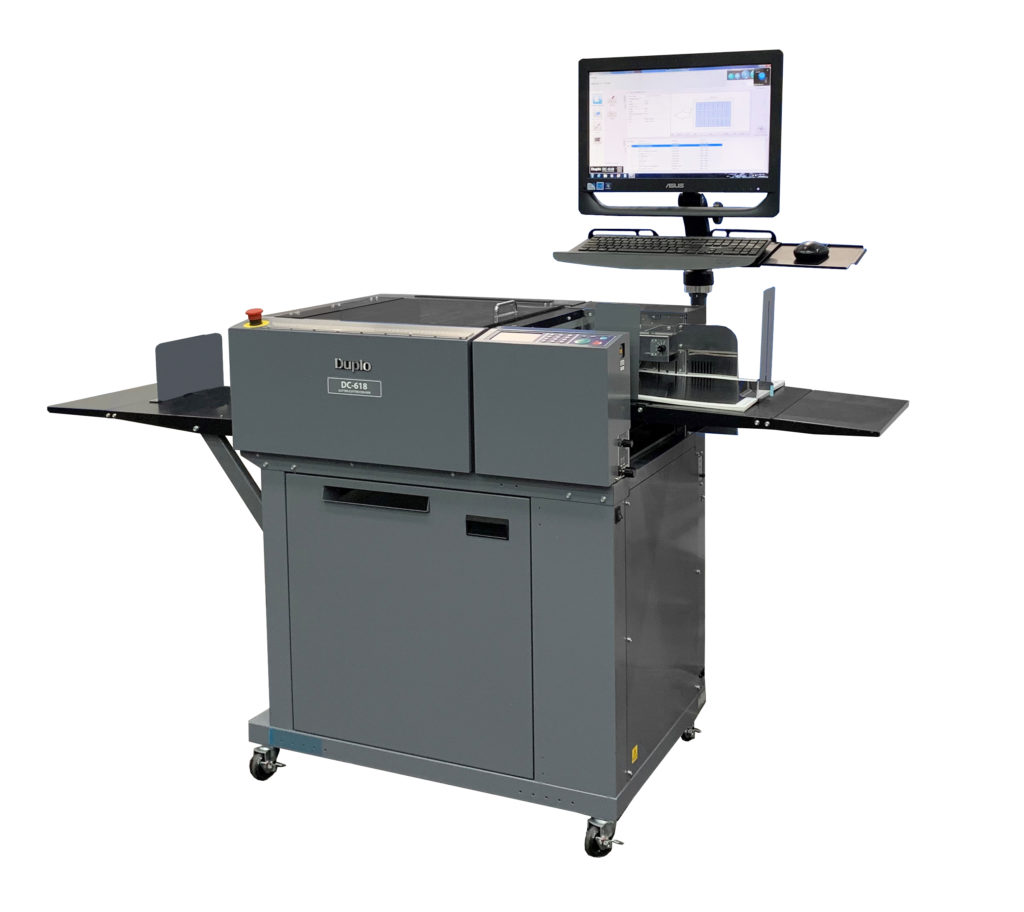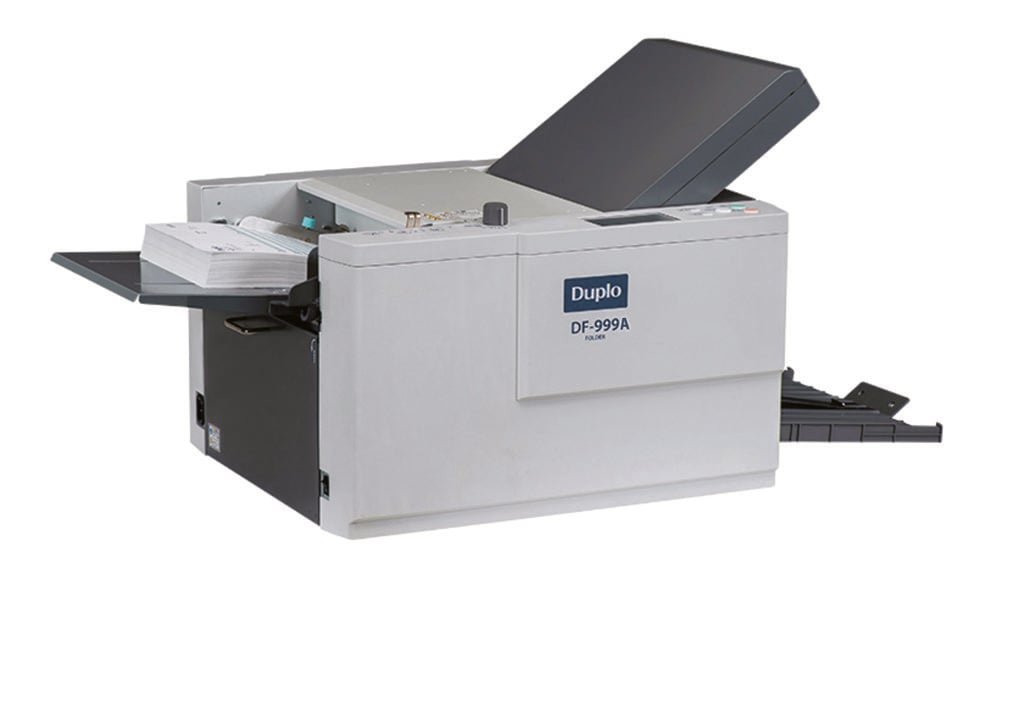 DF-990A Tabletop Folder
One of our quietest tabletop folding machines. Fold up to 260 sheets per minute, including six standard folds, cross and custom. The DF-990A has a three-roller friction feed system that processes a wide range of paper stocks and offers a hand-feed kit option to manually feed up to three sheets a time.