What is an Office Shredder?
Office shredders are an indispensable tool that businesses use to protect their confidential information. At GBC, we have shredders made to fit any size or type of office. So whether you have a home office that just shreds occasionally or a large one with heavy-duty demands – we have the Office Shredder for you. Our machines feature various cut styles, and include our Non-Stop Jam Free Technology to prevent jams before they occur. So you can protect your confidential documents without a hitch—and keep your business running securely and efficiently.
Why would you use an Office Shredder?
These days, confidentiality and efficiency are crucial to the success of any workplace. Without those two ingredients, no business could survive. To keep up with all of the confidential material that your office accumulates each day, you need to make sure that you have a dependable, efficient, voracious shredder. At GBC, we have just the shredder type and size that will work for you.
Large Office Shredders
Departmental Shredders
Small Office Shredders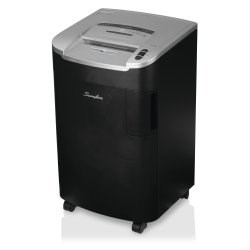 Made for offices with 20 or more employees, these high-capacity models will shred through large volumes of paper with ease. And because they feature an industrial motor, they can shred it all without a break in the action. These large office shredders also benefit from our Non-Stop Jam Free Technology, and are available with various cutting styles, self-oiling functions, and a host of other features.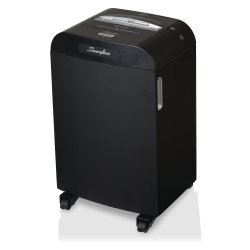 These shredders are ideal for use in a department or mid-size office of five to 10 people and are powerful enough to keep up with frequent shredding needs. Departmental shredders are optimized with an industrial motor that allows for continuous operation keeping productivity in the workplace high and information secure. Departmental shredders also benefit from non-stop jam-free technology along with varying cut styles and additional features.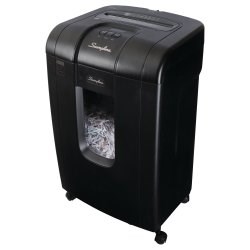 Perfect for a home or small office, these compact and reliable shredders are designed for use by one to five people. They are packed with many great features, including our Non-Stop Jam Free technology to keep your business running smoothly and securely.