Welcome to the SEAL World of Image Finishing
For over 35 years, the SEAL brand has been synonymous with image finishing products that offer quality, performance and value. The SEAL portfolio offers a choice of wide format laminators, laminates, adhesives and media for the novice or most experienced print and finishing professional. Let our experience work for you.
In 2013, the SEAL brand was acquired by ACCO Brands to expand ACCO Brands' presence in the ever-changing image finishing marketplace. For SEAL consumers, this acquisition means increased distribution and improved supply chain.
The SEAL brand supplies the wide format graphics market supporting various print production businesses including:
Digital Print Providers
Photo-labs
Tradeshow Houses
Sign Makers
Copy Shops
Quick Printers
Print Service Bureaus
Screen Printers
Decor Manufacturers
Car Wrappers
Products
SEAL consumables
SEAL consumables are sourced around the world to provide top quality laminates, adhesives and print medias guaranteed to provide the best output you will ever see.
Laminators
SEAL delivers a comprehensive choice of commercial, wide format roller laminators offering hot and/or cold mounting, laminating and encapsulation.
SEAL Laminators widely recognized as the best of finishing equipment available, are precision engineered for the highest quality and performance and are backed with the best warranty and support services in the industry. With 7 models varying from 54″ to 65″ finishing capability, SEAL has the correct equipment for the new or experienced user. SEAL laminators designed robustly are ergonomically efficient for single operator use and provide flawless finishing.
Laminates & Adhesives
Over 300 different heat-activated, heat-set and pressure-sensitive laminates to choose from, enabling customization and enhancement to any graphic to any degree. SEAL has the quality finishing products to meet those needs. Each roll of laminate or adhesive meets strict standards, minimizing reprints & increasing a user's ROI. SEAL has set the print finishing standard for over 35 years. Let our knowledge work for you.
Print Media
Did you know that SEAL is the industry leader in printable textiles? Whether you are looking to create retail signage, trade show graphics, backlit displays, double sided banners, SEAL provides the flexibility to tackle almost any job.
Most SEAL media has a universal coating for Solvent, Eco Solvent, Latex and UV inks. covering all sizes from wide format (36") to grand format (198"), and includes textiles, PVC, self-adhesive vinyl and polyester films.
Don't use these ink technologies? Don't worry we have Aqueous and Dye sublimation print medias also. Talk to your rep.
Whether you are already offering finishing products or considering it for the first time, look to SEAL Brands the market leader for a complete solution to image printing and finishing.
Call our Sales team at 800-723-4000 to learn more or order SEAL products.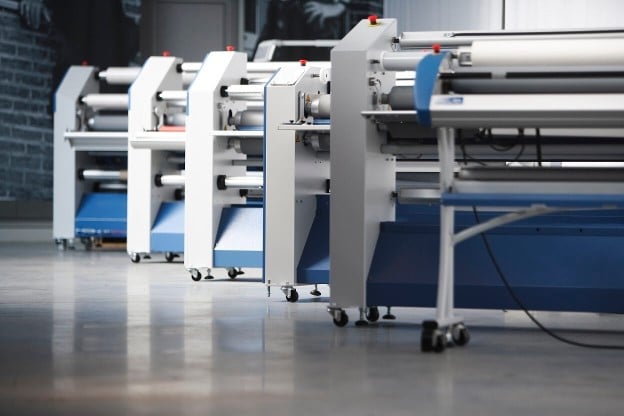 SEAL Resources
Need additional information on Seal Products?
Products
Training Videos
Applications