Return to your workplace safely
The work we do has not changed, but the way in which we do it has. Collaboration and communication in the workplace are more important now than ever before.
Make sanitizing easy, consider the following tools to help you and your team come together and share ideas safely.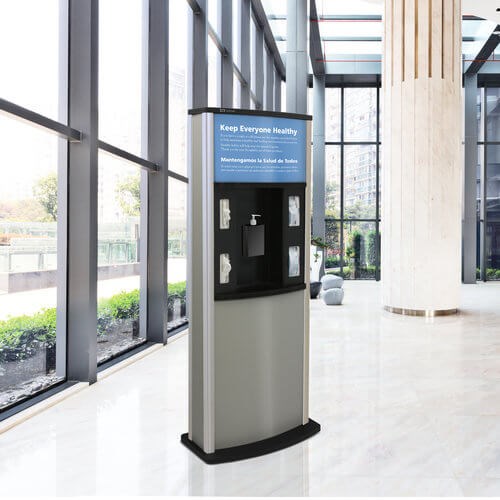 Hygiene Kiosk
HW30KIOSK900-DG
Convenient dispenser includes a pump sanitizer dispenser holder, two tissue dispensers and two face mask dispensers.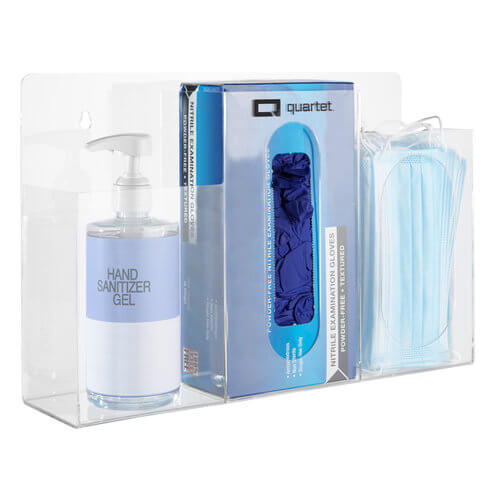 Hygiene Station
HW30PT-DHS
This functional and durable hygiene display holds and dispenses tissues, masks and hand sanitizers.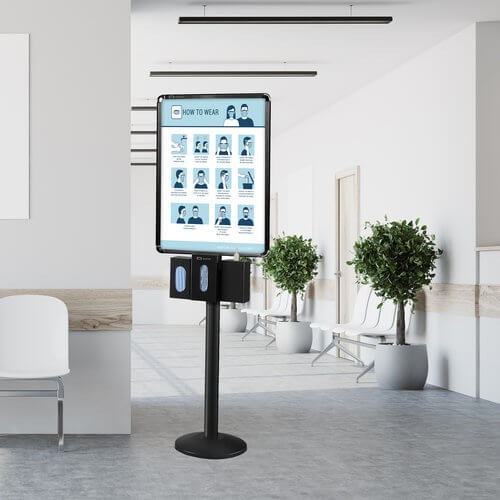 Hygiene Display Station
HW30LAV-2228B-3D
This heavy-duty Infection Control Station holds and dispenses tissues, masks and hand sanitizers
Communication
Get vital messages across immediately with easy-to-clean display easels, sign stands and customizable display solutions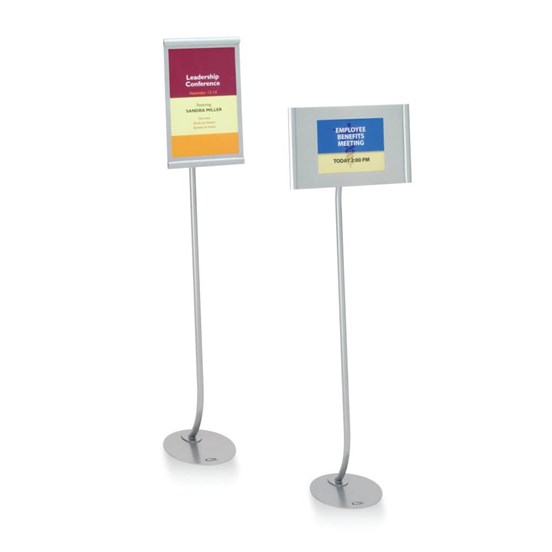 Designer Sign Stand
7922
Sign stand transforms flyers into secure, sophisticated displays that rotate vertically or horizontally; comes with a designer aluminum frame.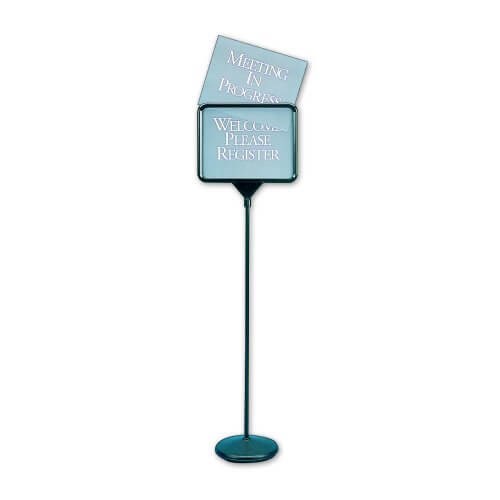 Sign Wear 
Pedestal
3655 
Portable pedestal sign with sturdy base includes 12 pre-printed signs and also gives you the flexibility to create your own message.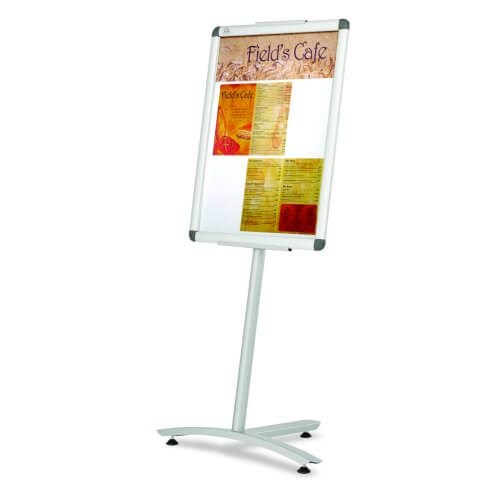 Clip Frame Lobby Stand
LCF2418 
Freestanding, pedestal base sign elevates posters to keep them easily visible in busy environments. Clip frame unhinges for faster sign changes. 
Physical Distancing
Incorporate effective barriers such as privacy screens and room dividers to instantly transform workspaces and keep everyone at a safe distance
Acrylic Sneeze Guard
HW203024 
Help create a clean and sanitary workspace. The Quartet Acrylic Sneeze Guard can be placed in shared spaces to create separate work areas.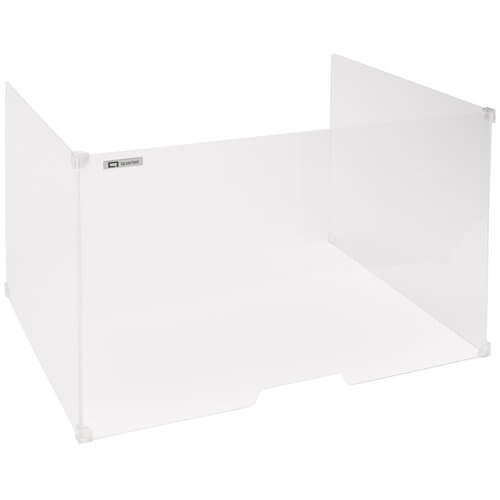 3 Panel Acrylic Sneeze Guard
Q2800000 
The Quartet Three-Sided Acrylic Table Divider creates a physical barrier to help make social distancing easier. Simply set up the clear divider and wipe clean as needed to help create a more sanitary work station.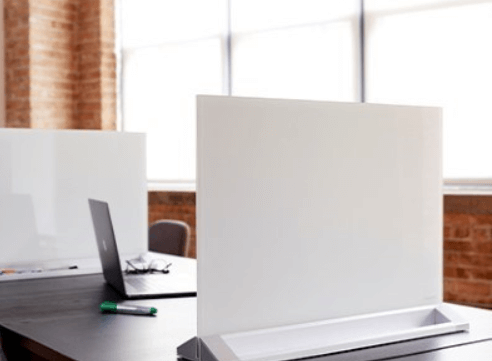 Desktop Dry Erase Panel
GDP1723W 
Quartet Desktop Dry Erase Panel helps create a barrier on your desk, countertop or shared space and also lets you brainstorm ideas, jot down reminders and organize your day from the comfort of your desk. 
Quartet Mobile Room Divider
HW200036 
Give your workspace a sense of privacy. The Quartet Mobile Room Divider rolls into place to create cubicles and meeting rooms that are both safely distanced and private.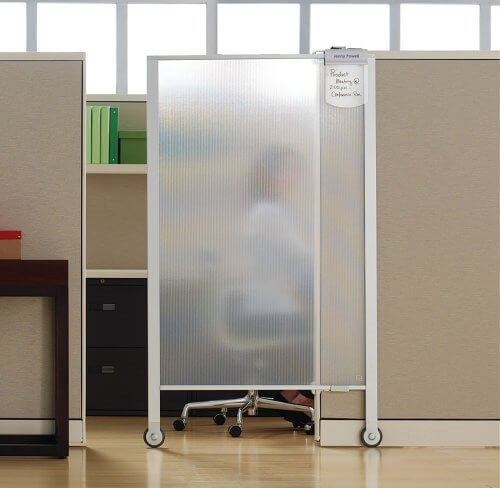 Premium Workstation Privacy Screen
WPS2000 
Lightweight, durable full-length cubicle privacy screen helps makes social distancing easy. Just roll into place and even leave messages on the attached whiteboard.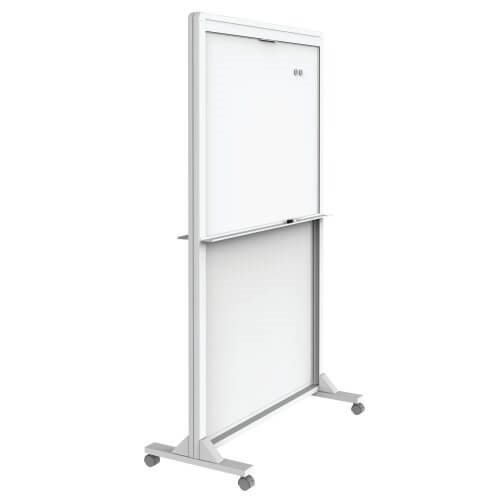 Dual-Track Mobile Magnetic Dry Erase Easel
ECM4068DT 
Create a physical barrier with the Dual track easel that can be easily moved around and allows you to take notes or collaborate safely.