Whether you're a teacher, business professional, presenter, or crafter, you may have use for a laminator machine. To know which is right for you also entails determining the best temperature for your lamination project. There are three major types of laminators, and they support hot lamination, low-temperature lamination, and cold lamination.
Pouch Lamination
Pouch lamination is just as you would imagine: the document is placed within a pouch to cover both sides of it. The pouch is then put through the pouch laminator. Pouch laminators generally operate at standard temperature, or a varied temperature based on thickness settings.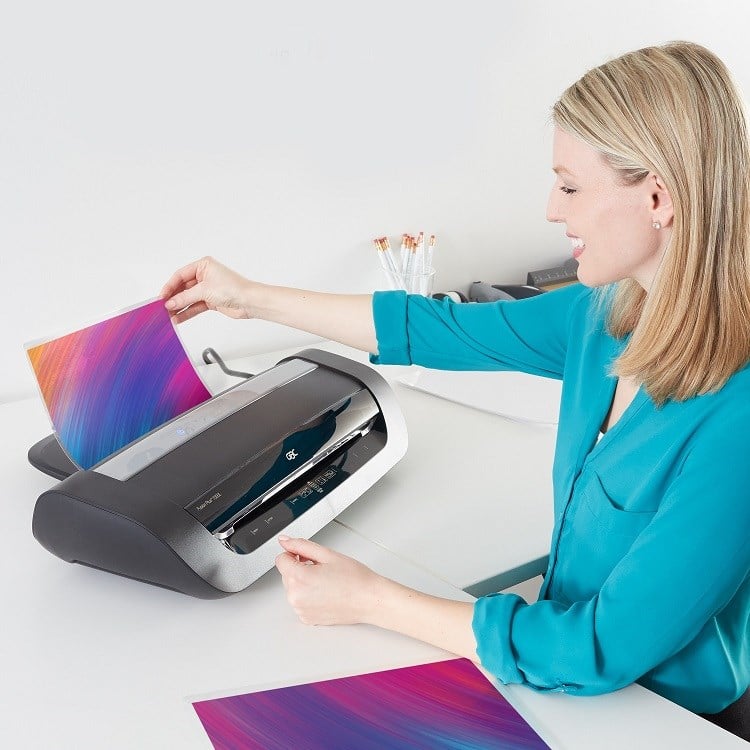 Pouch laminators are ideal for standard sizes of paper, such as letter-size handouts, menus, drawings, and certificates. Many also work with cold, self-adhesive pouches, which are great for thermally printed projects, including photographs and ultrasounds.
It's important to note that pouch lamination supplies can only be used with pouch laminators. Pouches are available in a variety of sizes and thicknesses to fit the best temperature for your lamination project. Browse our Pouch Laminators. 
School Roll Laminators
These are very commonly used in schools to laminate students' projects, ID cards, school signage, and the like. While each manufacturer and film can vary, standard film runs at around 300ºF, with lower temperature films running at about 250ºF. Not all machines can run lower temperature films, however, so purchasing the right laminator is imperative to ensure you are using the correct film at the right temperature to get your ideal output.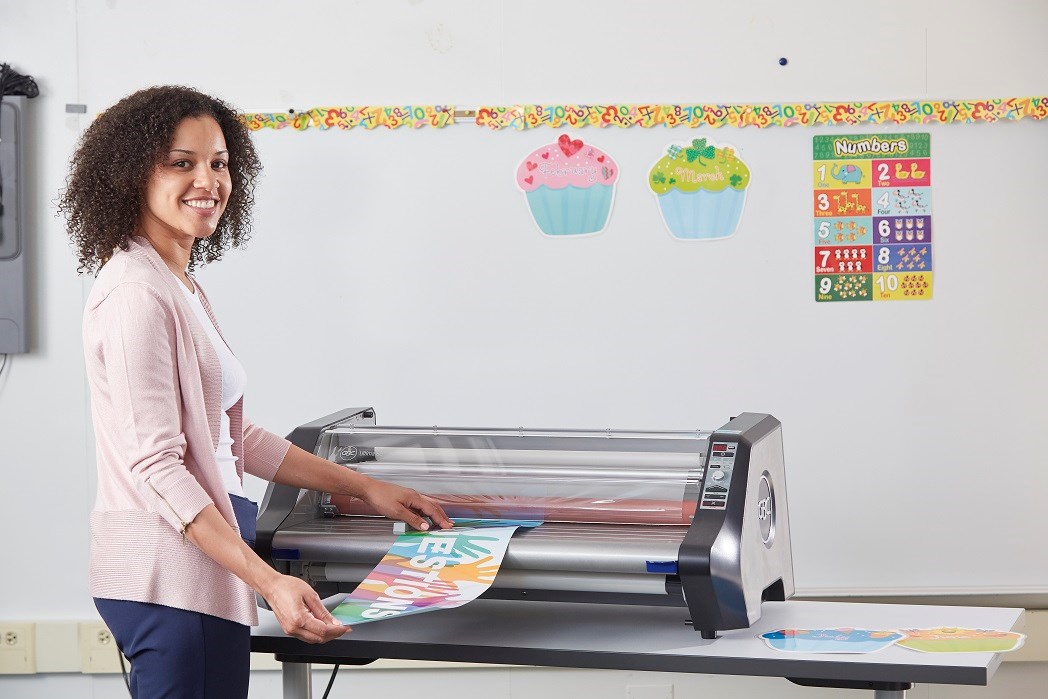 Generally speaking, thicker films require a lower temperature than thinner films because there is less adhesive. Lower temperatures are better for heat-sensitive documents. Browse our Roll Laminators. 
Wide Format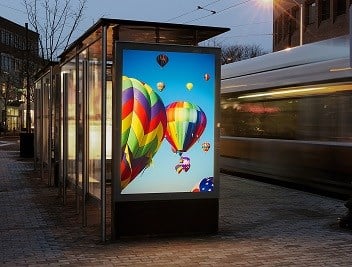 These are for projects exceeding 36 inches wide. Wide-format laminators are used for applications such as posters, signs, car wraps, and trade show graphics. Wide-format laminators are available in cold, hot, and top-heat assist. As with other laminators, the type of machine needed will vary based on what types of applications are being created. Understand the best temperature for your lamination project on these laminators is determined by a variety of factors including type of film, media, and more. Browse our Wide Format Laminators.
The Best Temperature for Your Lamination Project
Once you choose a laminator, you then need to determine the best temperature for your lamination project. Essentially, hot lamination uses heat while cold lamination uses pressure and adhesives. Each has its benefits and challenges, and each should be used for the appropriate projects.
Hot Lamination
With a hot laminator, or thermal, application, adhesives are heat activated and joined through pressure. The film bonds to the document when cooled. These are the perfect solution for durable documents that are not heat sensitive. When an item has been laminated with a thermal application, it lasts longer and is less likely to separate.
Cold Lamination
A cold laminator is the ideal solution for materials that are heat sensitive, such as photographs and other documents with heavy ink coverage. Here, it is all about pressure to secure the adhesive. A thin layer of film with adhesive is applied on one side of the document (often the back), another layer of film is placed over the top, and the document is fed into the laminator to be pressed together. Cold lamination works with paper, photographs, and other media.
Your Source for Professional Laminating Machines
GBC has everything you need to get up and running for all your lamination projects. From small to large machines, pouches, and films, we carry it all. Plus, we provide the training, support, and service you need with our GBC Service Solved support team. If you've been hesitant to make the investment, let's chat. We're here to help.