There are dozens of laminators out there ranging in size, functionality and price. That's why we've put this helpful guide together—so you can make a smart decision.
The Main Types of Laminators
Pouch Laminators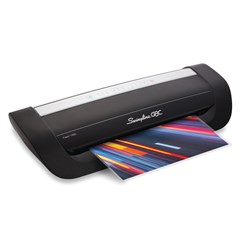 Pouch laminators are the most commonly used laminator type worldwide. You take your document, put it in a pouch, and the machine does the rest.
Roll Laminators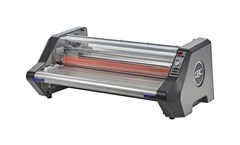 Roll laminators excel in speed and flexibility. If you deal with larger volumes, odd sizes and demanding deadlines, it might be your best choice.

No Matter the Type, Consider These Factors
Size
Not all laminators cover every format. And while other aspects are important, document size is critical. If you laminate standard dimensions – like letter-sized documents – a pouch laminator is probably right for you. Roll laminators cover larger sizes, from 27" down to 9", giving you more flexibility. 
Thickness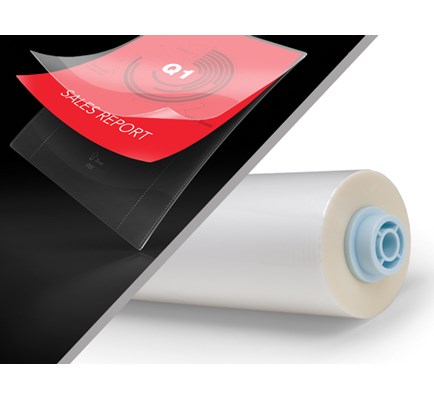 Laminating pouches are measured in millimeters (mm). They range from 3–10mm and cover all paper sizes. As a general rule, the more the document is handled, the thicker the laminate should be.  
For roll laminators, the film ranges from 1.5–3mm and comes with an enhanced glossy finish. We offer two types of roll film – standard roll film and EZload film, available in a variety of lengths. 
Tip: Loading the film upside can cause the film to be "glued" to the heat rollers. This is the number one reason we get service calls for laminators. EZload solves this issue. 
Number of Users
The number of users has a significant impact on choice. Pouch machines are ideal to keep at your desk or at reception, while a roll laminator is best suited for a shared work space.
Need a laminator that runs as fast as your workspace? Our Ultima 65 laminator comes with an AutoSpeed feature. The machine always runs at the perfect speed, ensuring the best possible lamination output every single time. 
Other Considerations
Ease of Use
Pouch laminators are popular, and are simple to use, but roll laminators can be simple, too. We've developed our own film and features, making laminating a quick and painless process. 
Cost
A laminator is an investment. When choosing, consider its frequency of use and also factor in laminating accessories. These are often overlooked when considering overall cost.