It's time to buy a laminator, but what kind do you actually need? Something durable, easily storable and not too big? Something easy to use? Enter the pouch laminator.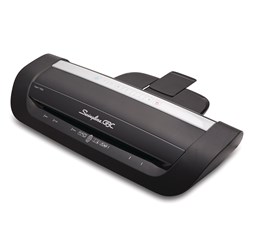 Compared to roll laminators, which are typically used in schools, print-for-pay shops and other organizations with large-scale laminating jobs, pouch laminators make sense for smaller projects, such as 8.5 x 11" sheets of paper, menu-sized items or business cards. Pouch laminators use industry-standard pouches to perfectly fit your documents.
Using the right size pouch saves you a lot of time from cutting and trimming your document after it's been laminated. Trimming may not seem like a big deal if you only laminate one or two items, but if you have a stack of 50 sheets, that can be a lot of manual work. Plus, hand-cut documents may not be as uniformly sized as a pre-sized pouch. To give you more laminating options, our industry-standard pouches are available in the following sizes: letter, legal, menu, business card, photo (both 4x6 and 5x7), ID badge and luggage tag.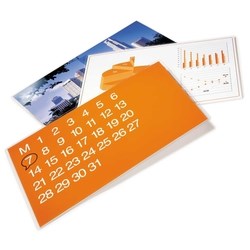 If you are pressed for space or do not laminate too often, a pouch laminator is your best choice. Pouch laminators are significantly smaller than any traditional roll machine. They are also lighter, which makes them more portable, allowing you to move the unit from room to room. Additionally, because they are smaller, they can more easily be stored in an office cabinet, desk drawer or closet. A roll laminator is much bigger and thus heavier, making it more difficult to move and store. Roll machines typically spend their lives in a shared work room and are not often moved.
Price is likely a factor in your decision making. Most pouch laminators on the market are significantly less expensive than even the most basic roll laminator. Pouch machines can range anywhere from $50 to $500, whereas roll machines start at $1,000 and only go up from there.
Finally, consider how many people will be using the machine. Pouch machines, depending on their size, can either be personal units or can be used by a group of people in a shared environment. Parents may use a pouch laminator to protect precious photos and artwork, while businesses with light to medium lamination needs may use a pouch laminator to create professional business cards. However you choose to laminate, GBC has the right machine to fit your exact needs.