Finishing efficiency can make or break your business' profitability. As users become more demanding, their print jobs are becoming more challenging, too. GBC offers compact and cost effective in-line punching and binding solutions which improve a printer's overall productivity. Easy to operate and less labor intensive. Combined with Konica Minolta's production printing systems, they provide brilliant, professionally printed, punched, ready-to-bind documents or wire bound books – in one easy step. Konica Minolta and GBC help you produce beautiful, accurate finished products with automated finishing solutions. Increase automation, reduce manual processes and labor, eliminate costly mistakes, and ensure your products get out the door more accurately and efficiently.
GBC PUNCH G3
In combination with Konica Minolta's production printing systems, the GBC PUNCH G3 allows producing perfectly printed, punched and ready-to-bind documents in one easy step.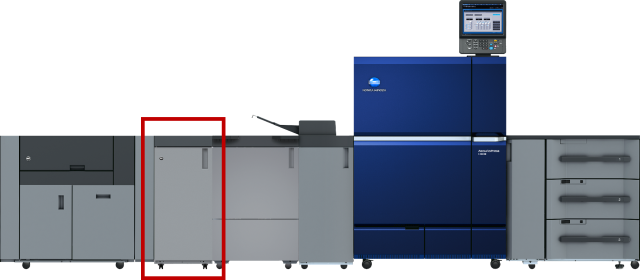 GBC WireBinder G1
The new GBC WireBinder G1 in-line twin-loop wire binding technology allows you to create wire bound books instantly at the touch of a button.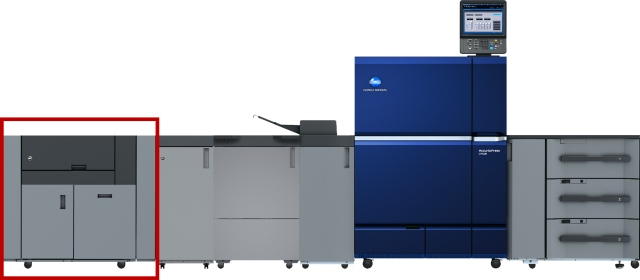 All equipment, related items and supplies are acquired exclusively through Konica Minolta Inc. and their operating companies.